Coaching Pressure and Student Suicides in India
"It's easy to buckle under pressure. But can you blame the racing track or the goal post for casualties on the way?"
Imagine, a child in his early teens. His parents are boasting all around that their son has scored a perfect 10. "He is going to crack the competition, he just got a perfect 10 in the boards, he has been a perfect 10 all his life." Even students with 9.4, 9.6 are going to have the same ego-inflation all around. Nobody really understands that about 2–3 lakh students have better than 9.4 grades. Then, comes the reality — you face the competition, everybody is a perfect 10 pointer. Egos are hurt, reality sinks in, you are not as good as your neighbor, your roommate. All that you have believed about yourself and your dreams is wrong. That is too much for the young children. Some fight back, some give up on education and most unfortunately, some give up on life.

Stress, anxiety disorder, depression, personality disorder — all these result in mental illness that leads a student towards suicide. This happens when the students are not familiar/satisfied with his or her surroundings.

Mrugesh Vaishnav, President of the Indian Psychiatric Society
Senior academicians and psychologists state that a student commits suicide when he doesn't get emotional support at the time of crisis. This might happen when individual expectations are too high. Parental and peer pressure also have an adverse effect. They also reason that academic stress is an obvious factor for students taking their own lives. After studying to a certain level when they feel they are supportless or he/she can't fulfill their own and their parents' role expectations, a role conflict starts within the student. In this type of situation, students feel they are left without any choice and so they take such an extreme step.
Fear of failure is a leading cause for suicide among students. When students pass through an unsuccessful phase, everything seems pessimistic to them. They feel their future is bleak and this may result in committing suicide.

Pradip Kumar Saha, Director of Institute of Psychiatry, Kolkata
Take the example of the infamous city of Kota. Hundreds of aspiring students of engineering and medical, home in Kota every year. Apart from being a coaching hub of the country, Kota has also become the suicidal capital of India. As per a report by The Tribune, lakhs of students enter the city to achieve their goal and fulfill the promises given to their parents. Though they ignore or fail to take little note of the mere 3 percent of success rate caused by the competition and hanker for an IIT or government medical college seat.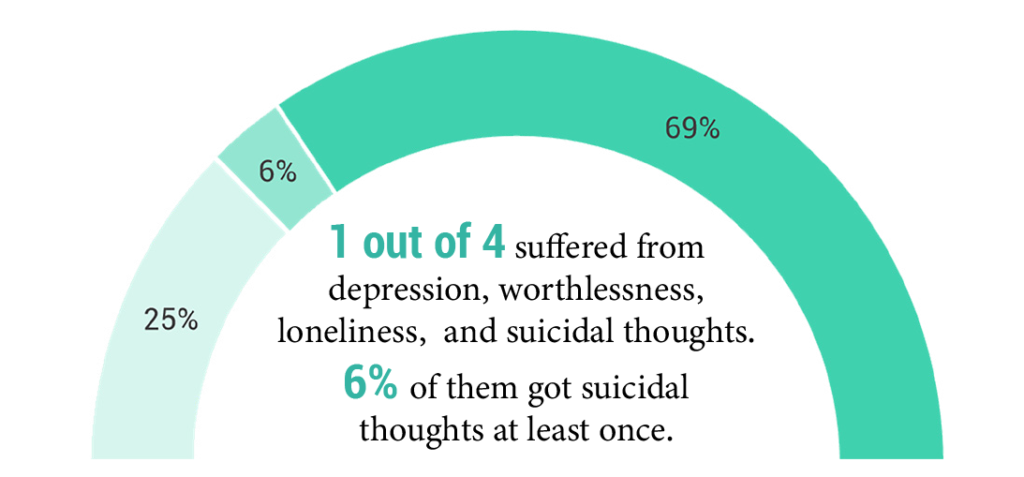 Anyone who has studied in a coaching institute in Kota will tell you, the classroom is more of a factory. A hundred or more – unless you are the creamiest of the several thousand – are being constantly monitored. Your doubts have to be extraordinary or can be laughed upon, sometimes discarded with disdain even by the teacher. Your seating arrangement, to avoid hassles, is usually according to rank – one poor rank and you are either in a lower batch or on the back benches. A rather explicit preference in attention to those who score well makes the pressure of performance explicit within days of your arrival, which is soon after your 10th standard board exams.
"Students looked like people hijacked and put in concentration camps." That is how the Prof. Neerada Reddy led committee described the conditions in private coaching centres in its reports after studying the reasons for student deaths in December 2007.
Those preparing for admissions experience pressure from not only being able to pursue a passion or career but also from an emotional undertone of honour and prestige. Every rise and drop in scores or rank is scrutinised by your peers and your parents and sometimes even distant relatives who have hopes pinned on you to guide their children.
This was also acknowledged by a Task Force constituted by the MHRD to look into and prevent suicides in all central government- funded technical institutions which submitted its report in 2012. The report observes, in the context of coaching and tuitions, that the "focus is no longer on engineering as a career choice but on "preparing for IIT" and identifies "social isolation, poor coping skills to face failure and the inability to share problems" as emerging behavioural patterns.
So what may be the way forward?
First, the government must undertake a comprehensive study on the reasons behind these suicides. Second, the curriculum should be designed in ways that stress the importance of mental exercises and meditation. Third, parents should do an initial recce, if possible, to understand the atmosphere of coaching institutes, to decide if it is right for their children. The New Education Policy maybe a step in the right direction. After the announcement of the new education policy, the Central government is claiming that this will reduce the pressure on students, although it is too early to gauge its effect as right now above stated statistics show that the number of students who commit suicide is increasing year after year in the country. Finally, the incessant call to merit, performance, ranks and scores that plague our education system is something that our society itself should abandon if it is not to make machines out of the labour force of technocrats that it boasts of. The stigma associated with mental health issues and internalised by young people needs to be addressed too. It is high time we seek to reinvent our educational ecosystem in ways that impregnate new meanings, new ideas of living, and renewed possibilities that could transform a life of precarity into a life worth living.